FML Hiatus Game - SUMMER SEASON WK1
COME PLAY THE FML HIATUS GAME

...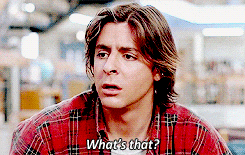 So happy you asked. The FML Hiatus Game is my way of coping in an FML-less world. It plays JUST LIKE FML. You've got $1,000, you pick 8 movies, and you try to make the most money!

Due to craziness in the real world affecting the Box Office, a couple finer points...
Bonuses are $40k for BP and $100k for PC as the standard FML bonuses are too high with such small returns
WP penalty is -$40k
If a movie does not report anywhere after the weekend, sorry - you get $0
As reporting is scattered, I will use actuals from MOJO, the-numbers, and Deadline in that order

THAT'S IT!! Now it is up to you. I am just kicking off what I'm calling Summer Season. I plan to have it last through August. Grab your spot at the link below now!!

https://docs.google.com/spreadsheets/d/14zChbkT4jJEVO_Re3_EJjmAtp6CquMt2DDVhQCZR10s/edit?usp=sharing

As I am getting this out very late, the deadline to enter your lineup is NOON CST, on 7/4.