Fight for the Resistance
Feb 23, 2018, 9:19am PST
Edited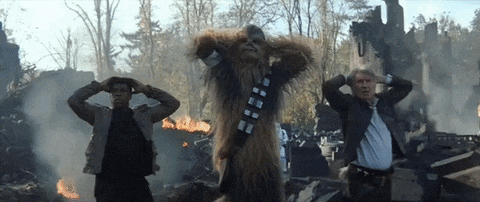 "In every corner of FML, the downtrodden and oppressed know our symbol [®], and they put their hope in it. We are the spark that will light the fire that will restore FML. That spark, this Resistance, must survive. That is our mission. Now, to your stations. And may the Force be with us."

Just like the FML seasons, people come and people go. The Resistance, however, will remain. To those who have left we wish you all the best (except in the consensus league). To those who would join the fight we welcome you with open arms. We currently have four brave fighters rubbing shoulders with the bots at Skynet in the Awards season top ten. The previous Fall season was similarly successful with four of our number finishing in the top ten.

For those who don't know, the Resistance is open to all. All are welcome here; the experts, the newbies, the number crunchers, the gut players, the downtrodden, and yes even the apex predators. Our strength lies in our openness because together we are stronger. We are a community that works together to analyze all the aspects of a usual FML week. It's a great place to learn, a great place to win, and a fun, inviting space to talk about anything FML-related. We formed Week 1 of Awards 2016-2017 season, and have flourished into a welcoming community of over 400 members!

With recurring weekly threads and spirited discussions, there's something for both seasoned vets and new players alike. Working with the power of numbers, the Resistance is the ideal place to share thoughts, hone your game, and find people with whom to discuss movies and the box office.

Based on hardness, chemical reactivity and cohesion do you resist erosive factors? Do you like to oppose motion or flow? Do you want to enrich your Fantasy Movie League experience?

If you answered yes to any of the questions above, then perhaps you should join The Resistance!

League name: The FML Resistance
Password: join
70 Replies
Reply #1

The Resistance is absolutely the best place to learn about the game, make friends, and really compete. If you're looking for a group, the R is the place to be.

Reply #2

I played this game for a couple seasons before joining The Resistance and it was the best decision I made- great group with lots of resources and support

Reply #3

Reply #4

Reply #5

Reply #6

I can't get that password to work, but would like to join.

Reply #7

Try no caps. It usually defaults to a capital for the first letter. :)

Reply #8

Reply #9

Reply #10
Add Reply