FML Film Night - Week 2 - Feel Good Films!
Mar 13, 2020, 10:02pm PDT
Edited
Spring Week 2 - Viruses Cannot Stop Film Night! So Let's have a Night Without It!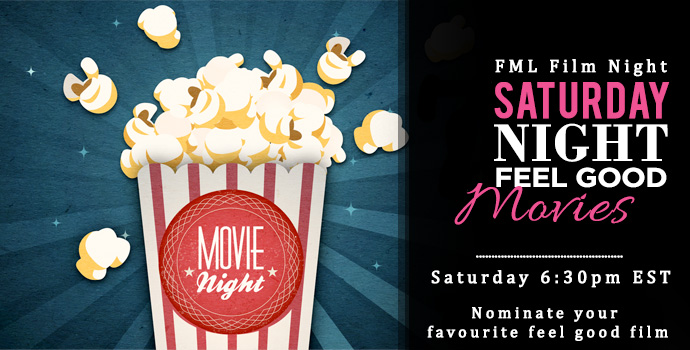 Yes, everyone seems to be down in the dumps, what with the Cinemas unpopulated, sports events being cancelled and toilet paper.....being ....in demand...for some...odd reason....
So, to combat this, we are havign a feel good escapist film night with a list of films nominated by you so we can forget the outside world for a few hours.
Even better....film night means you can self-isolate while you watch! You don't have to leave your bedroom.
Nominations thus far are:

Tilsammens
The Sound of Noise
Flash Gordon
A Letter to Momo
Fantastic Mr Fox
Ernest and Celestine
Tucker and Dale Vs Evil
Pride & Prejudice
The Princess Bride
Castaway on the Moon
Sing Street
Ratatouille
My Cousin Vinny
Oceans Eleven
Shaun of the Dead
Hot Fuzz
At World's End
Scott Pilgrim v The World
Baby Driver
Feel Free to Add to the Escapism List!
Be There!
What is Kast?
Kast is FREE to download as an app on a windows PC/Laptop.
Kast is FREE to use with the chrome browser.

Kast is now FREE on IOS

You can either download the app to desktop, phone or run it via the chrome browser (it only works in chrome for the browser method).
....................

Once you have signed up try this link to my streaming group...
START TIME
Film Night normally takes place each SATURDAY with the room opening at 6:00pm est with the film starting around 6:30pm.
kast.gg is the streaming site we use. It allows a simultaneous stream and chat.
EVERYONE IS WELCOME at any point during the night. We normally try to watch two films each evening depending on length.