The Road So Far - Awards Season 2020 Week 11
Feb 14, 2020, 1:06pm PST
Edited
Carry on my wayward racing spiny mammals!

SONIC THE HEDGEHOG is your big release this weekend. This film has generated controversy prior to its release thanks to the perceived creepy appearance of a leading character.



But enough about Jim Carrey. That guy just won't be quiet, will he?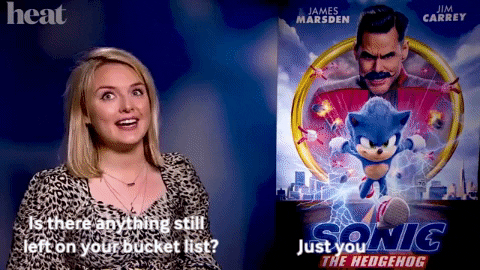 After seeing its release pushed back from November to redesign the appearance of the title character, Sonic is on track to be #1 at the box office this week. Shocking, right?

We went from this: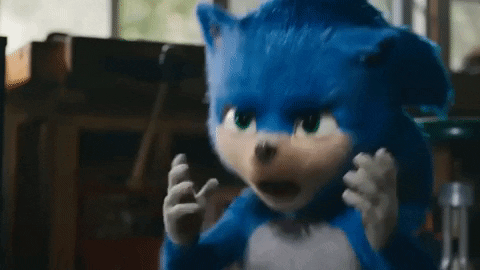 to this:


But will it be in the PC?

Next up on the list of TV shows that NO ONE asked for a reboot of, we have a Horror version of FANTASY ISLAND.
No Herve Villechaize = No Thank You!


What else?

Thank you guy from Nickelback! I almost forgot about the latest Will Packer-produced rom-com, THE PHOTOGRAPH. Should we play it for Valentine's weekend?

And finally, Will Ferrell returns to the big screen with a movie the chronicles his career over the last five years, DOWNHILL.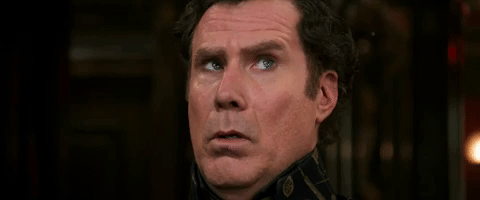 Yes, I know it's really a relationship dramedy featuring skiing, but you can't deny Ferrell's star power has taken a few hits in the past few years.


Is this his chance to redeem himself? How much box office will this movie bring in?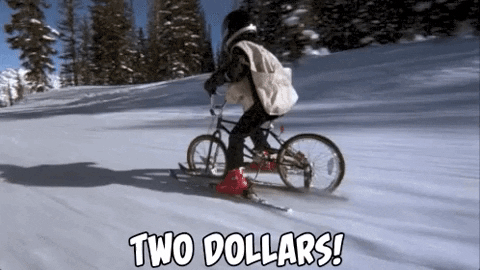 Good luck this Valentines / Presidents Weekend! I can't wait to see which line up wins!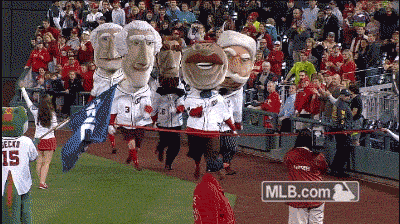 Deadline saying: https://deadline.com/2020/02/sonic-the-hedgehog-birds-of-prey-will-ferrell-downhill-valentines-day-box-office-1202860119/

SONIC $55M 4-DAY
HQ: BoP $18.9M 4-DAY
Fantasy Island : $15.1M
Photograph : $13.4M
BB4L : $13.1M
Downhill : $6.2M (BP alert!!!)

Guyett's Spreadsheet: https://docs.google.com/spreadsheets/d/1rwCXsaBd84m9SL-dUdNpA5oeOP9CJEa2k2mQUzoG5CM/edit?usp=sharing
20 Replies
Reply #1

Reply #2

Variety coming in hot with even more numbers:


Sonic: 55
Birds of Prey: about 20
BB4L, Photograph and Fantasy Island: 12-14
1917 and Jumanji: 10-12
Downhill: 7 (!!!)
.
.
.
Parasite: 9!!!!!

Reply #3

I like that PARASITE number!!


I think DOWNHILL might be very front-loaded between Valentine's Day and the tepid critical reception.

Reply #4

Well done on The Better Off Dead Gif use

Feb 14, 2020, 11:54pm PST

Reply #5

Heads up - Variety also has Jumanji at 10-12. If it's 11, that makes it the BP if Parasite is at 9. That would make 1xSonic, 6xJumanji the PC, I believe.

Feb 15, 2020, 6:52am PST

Edited

Reply #6

Heads up - Variety also has Jumanji at 10-12. If it's 11, that makes it the BP if Parasite is at 9. That would make 1xSonic, 6xJumanji the PC, I believe.


We're still looking at predictions - we'll have some Friday numbers soon.

Reply #7

DOWNHILL made $2 yesterday





I mean 2 Million dollars! Valentines' bump? Or BP?



BoP made $6.35M. From BOR's Twitter.

Reply #8

Looks like the 1/7 play is here to stay!

Reply #9

Jumanji's $1.85M Friday puts it in serious position for the BP - with the holiday bump Monday it could go from $7M to $9M for the 4-day.

Reply #10

Wow, that is an ELECTRIFYING number for Jumanji!


Credit to the bold FMLers who went with The Most Electrifying Cineplex!


The Rock letting the 1/7 Parasite and 1/7 Downhill players know where they stand.



Add Reply