BSA Awards Week 2: Mr. Rogers Can Go Pound Sand!
Dec 11, 2019, 9:20pm PST
Edited
Good Wednesday all, BS here, still riled up over Mr. Rogers and ready to get back at it this week with Awards Week 2! A recap of last week's BSA saw the BSA take it's 4th loss of 2019, as Ford vs Ferrari had enough in the tank to beat out Queen and Slim by the slimmest of margins. But the real aggravation was A Beautiful Day In The Neighborhood, delivering a not neighborly 56% drop, and being a terrible BP selection by yours truly. Whereas I avoided the Mr Rogers pitfall over Thanksgiving weekend, I sure got a healthy dose of this from him for week 1 of Awards Season...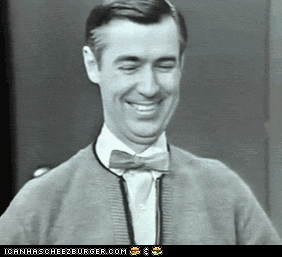 The 2019 BSA stats update to the following:

45 for 49 (91.83%)

Alright, let's cut to the chase, this week's BSA is a SPITEFUL BSA! So, for Awards Week 2, The BSA advises against....

A BEAUTIFUL DAY IN THE NEIGHBORHOOD
Dear Fred - I avoided you opening weekend. I also avoided you over Thanksgiving weekend. But, foolishly, I went all in on the 3rd go around, thinking that things were on the up and up.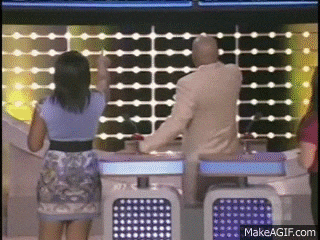 So, guess what Freddy? You're back again BIG TIME on the BSA's Naughty List, and here are my rational and irrational reasons why!

DROP DEAD FRED!
I am never, and I repeat NEVER again screening A Beautiful Day In The Neighborhood, for as long as it remains an option on the FML slate. Come on FML pricing, I dare you to try and force me to. Mr. Rogers has underperformed for FML at each and every turn. That's never going to change.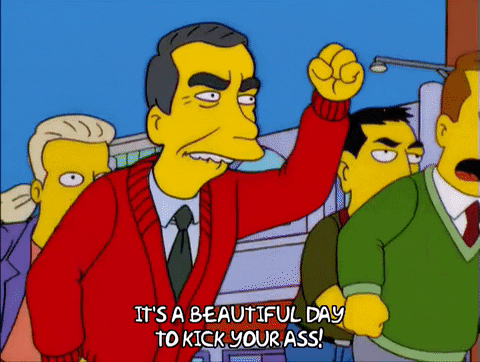 GOOD FENCES(COMPETITION) MAKE GOOD NEIGHBORS
Competition comes this week in the form of Richard Jewell, along with a dash of Jumanji, and a pinch of expanding awards contenders, like Parasite and Jo Jo Rabbit. While it won't have as bad of a drop (56%) as last week, don't expect any Land Of Make Believe type hold from Freddy.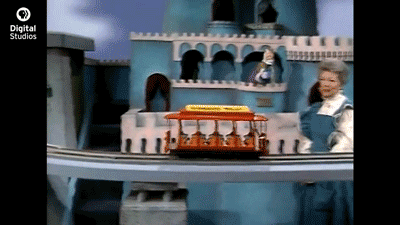 DAILY TRUTHING HURTS MY TIN FOIL COVERED HEAD!
A Beautiful Day In The Neighborhood has had very strong weekday numbers throughout its run. Chalk that up to whatever you want...maybe they are emptying the senior living centers out during the week, and busing them all to the theater for matinee showings. In any event, it sure as heck isn't transferring over to weekend business!
NOTE TO SELF: Must do a midday parking lot check of local theaters to see if they are packed with accessible vans and buses.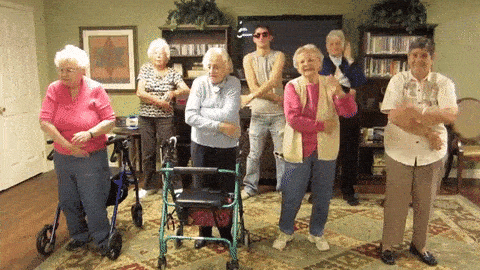 FML PRICING TEMPTATION ISLAND
What kind of sick, twisted freak gets off on pricing A Beautiful Day In The Neighborhood $13 FML BUX cheaper than Ford vs Ferrari for a 2nd straight week?!? Oh, yeah, the FML pricing sickos, that's who! Last week it was $81 FML BUX/$94 FML BUX. This week it's $41 FML BUX/$54 FML BUX. I'll quote Winston Churchill here:

"Those who fail to learn from history are condemned to repeat it."

I, for one, will not condemn myself to a repeat of last week's fiasco.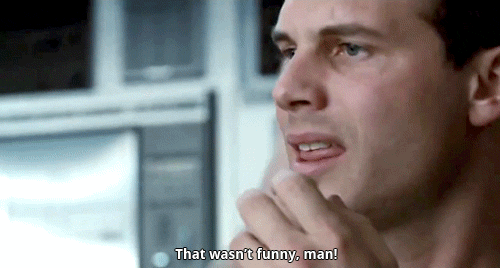 BOTTOM LINE
A Beautiful Day In The Neighborhood will NOT be your Week 2 BP winner. It's priced by itself, with no other movie within $10 FML BUX of it. Any lower priced movie that could win the BP would most likely outgross it, once the bonus $$ are factored in. You want to screen it as a one off filler? Be my guest, but I'm not touching it, and will sleep well at night knowing that I didn't! As always, good luck!
21 Replies
Reply #1

Quick!


For the over 1/3 of FML currently screening A Beautiful Day In The Neighborhood, shut your Cineplex blinds!




Reply #2

I feel for your pain and completely understand swearing off Rogers completely. I'll definitely think twice about ever putting him in a lineup again. I just wonder if this is the week to do it. This BSA feels a bit too knee-jerk, and dismissive of a lot of potential lineups that could find your favorite neighbor in the PC.

Dec 11, 2019, 10:11pm PST

Reply #3

I believe everything you said especially the part about "accessible vans and buses" :-)

But I'm drawn to Mr Rogers like Ben Sanderson was to alcohol :-)

Dec 12, 2019, 12:38am PST

Reply #4

He is in my cineplex. But i have avoided him two times already.

Reply #5

Don't get me started on those treacherous sisters. They have disappointed me at every turn.

Reply #6

I'd rather watch a movie about the young guy in the background of the "old people doing the macarena" gif. What's his story??

Reply #7

Dec 12, 2019, 10:13am PST

Reply #8

I've been backing ABDITN since it came out, and now that I've ditched it it will probably be the BP.

Dec 12, 2019, 10:18am PST

Reply #9

Let's face it - You all like "Angry & Bitter BSwhite" better than any other iteration.




Dec 12, 2019, 12:58pm PST

Reply #10

Let's face it - You all like "Angry & Bitter BSwhite" better than any other iteration.

I like the "100% accuracy"-version quite a bit as well.

Dec 13, 2019, 12:10am PST
Add Reply