FML Film Night - Week 2 - Delmar Dennis' Night!
Dec 10, 2019, 3:51pm PST
Edited
Awards Week 2 -Film Night Guest Host Special - After Dark with Delmar Dennis @delmardennis - TONIGHT! 12/14/2019 @6:00pm -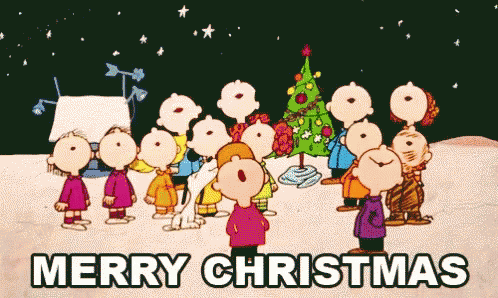 Theme: Dennis' Animated Christmas!
OK. I, like many of you probably did also, grew up loving the Christmas cartoon specials. I've continued to watch them every holiday season throughout my live. These are my favorites. Many of you have probably seen some, if not many of these as they are quite popular. Please feel free to nominate your own as long as they fit the theme. - Delmar Dennis

Dr. Seuss' How the Grinch Stole Christmas (1966) 26 mins.
Rudolph The Red-Nose Reindeer (1964) 47 mins.
A Charlie Brown Christmas (1965) 25 mins.
The Year Without a Santa Claus (1974) 51 mins.
Frosty the Snowman (1969) 25 mins.
Santa Claus is Comin' to Town (1970) 48 mins.
'Twas the Night Before Christmas (1974) 25 mins.
Mickey's Christmas Carol (1983) 26 mins.
Shrek the Halls (2007) 21 mins.
Chip an' Dale (1947) 7 mins.
Pluto's Christmas Tree (1952) 7 mins.
Bugs Bunny's Looney Christmas Tales (1979) 22 mins


Due to the short run time of many of these...we should be able to get though quite few! - Voting may serve to decide the order of animations we screen!
Voting on Dennis' Nominations will take place just after Film Night starts on Kast!
What is Kast?
Kast is FREE to download as an app on a windows PC/Laptop.
Kast is FREE to use with the chrome browser.

You can use Kast on IOS using the chrome browser

OR

You can download the KAST app which does cost (but for IOS only). But the free methods above are alternatives.

You can either download the app to desktop, phone or run it via the chrome browser (it only works in chrome for the browser method).
....................

Once you have signed up try this link to my streaming group...
START TIME
Film Night normally takes place each SATURDAY with the room opening at 6:00pm est with the film starting around 6:30pm.
kast.gg is the streaming site we use. It allows a simultaneous stream and chat.
EVERYONE IS WELCOME at any point during the night. We normally try to watch two films each evening depending on length.

5 Replies
Reply #1

Hes old, are you sure he can stay up that late?

Dec 11, 2019, 10:06am PST

Reply #2

Reminder that it is Delmar Dennis' Film Night this weekend!


A reminder to anyone who wants to have their own night, and nominate their own film list and/or set their own theme....these are the slots available!

At the moment there are still SIX Slots available. If you wish to partake, reserve a slot here or contact me on Discord!

Again, Anyone is Welcome!


Week 1 (7th Dec) - Lola!
Week 2 (14th Dec) - Delmar Dennis!
Week 3 (21st Dec) - Banjo!
Week 4 (28th Dec) - Bighen!
Week 5 ( 4th Jan)
Week 6 (11th Jec) - BotBotb!
Week 7 (18th Jan)
Week 8 (25th Jan)
Week 9 (1st Feb) - Clever & GD!
Week 10 (8th Deb)
Week 11 (15th Feb)
Week 12 (22nd Feb)
Week 13 (29th Feb) Season Finale Slot Reserved!


It is first come first serve!

Reply #3

Still time to add your nominations for our Christmas Cartoon Special. Noms open until the polls open.

Reply #4

Bump. Come watch some Christmas cartoons!

Reply #5
Add Reply