FML Film Night - Awards Season of Rotating Hosts!
Dec 5, 2019, 6:44am PST
Edited
- Sign Up To Be a Host and Watch Your Favourite Films with Others! -
- Yes, in a SHAKE UP to our weekly themes and format, this season we will have a rotating host each week.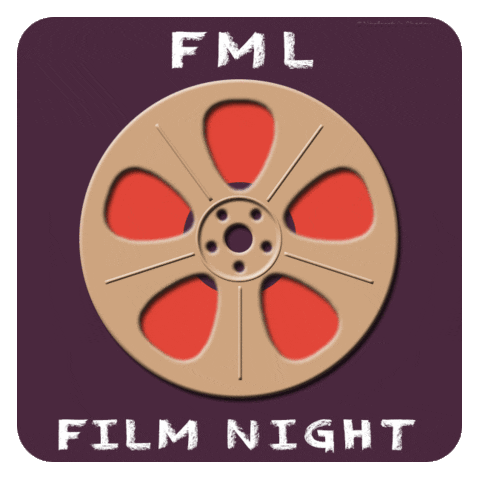 Anyone can sign up to be a host! You do not have to be a film night regular! It involves no other responsibility other than setting the theme/film choices for the evening and watching with the group!
There are 13 Weeks in this season. At the moment there are6 free slots to occupy.
Put yourself forward to host a specific Film Night for a weekend you are available.
Just to to be clear! The host does not have to manage the stream
1) The host will draw up a shortlist of around TEN of their favourite films.
2) The chosen films can be a selection of their favourite films and/or they can create a themed night of their choice! A specialist subject if you will! It is up to the host! They can then decide on any games/trivia etc views should take part in. Or, they can just watch. It is totally up to the host!
3) Those attending then vote as normal on the host's picks, choosing up to two films to screen (depending on length!)
How do I join Film Night?

We currently use Kast. It is a free to download app on the PC. You can also used the browser only service to watch using chrome.

....................

Once you have signed up try this link to my streaming group...
So, at the moment there are SIX Slots available. If you wish to partake, reserve a slot here or contact me on Discord!
Again, Anyone is Welcome!

Week 1 (7th Dec) - Lola!
Week 2 (14th Dec) - Delmar Dennis!
Week 3 (21st Dec) - Banjo!
Week 4 (28th Dec) - Bighen!
Week 5 ( 4th Jan) - Protagonist!
Week 6 (11th Jec) - BotBotb!
Week 7 (18th Jan) -
Week 8 (25th Jan) - Fezig!
Week 9 (1st Feb) - Clever & GD!
Week 10 (8th Deb) -
Week 11 (15th Feb) - Nosferatu & Lola
Week 12 (22nd Feb)
Week 13 (29th Feb) Season Finale Slot Reserved!

It is first come first serve!
When is Film Night?
Film Night normally takes place each SATURDAY with the room opening at 6:00pm est with the film starting around 6:30pm.
kast.gg is the streaming site we use. It allows a simultaneous stream and chat.
EVERYONE IS WELCOME at any point during the night. We normally try to watch two films each evening depending on length.

If you have not already, sign-up to rabbit and join us when the link is posted!



Feel free to attend, even if you are late or can only make the second film.
Film Night will be at 6:30pm EST on SATURDAY each week!
The First Host For Film Night This Week Is:
Lola will post her theme and nominations shortly!

3 Replies
Reply #1

Film Night Guest Hostess Special - 12/7/2019 - A Night with Lola


The weather outside is frightful so spend the night with me and a few friends. We will play games, sip drinks, and spill tea while watching a film or two!





Theme: Lola's 12 films of Christmas


My Picks:
A Bad Moms Christmas
A Very Harold and Kumar Christmas
Black Christmas
Christmas with the Kranks
Friday After Next
Gremlins
Jingle All the Way
National Lampoon's Christmas Vacation
Office Christmas Party
The Night Before
This Christmas
Trading Places




Reply #2

Just a Reminder - Slots are still open to host a night this season!


It can be any theme and/or list of films for us to choose from.

Reply #3

Another Slot Reminder Bump!


Still nights available!


@the_fezig has taken 25th Jan.

Jan 5, 2020, 11:54am PST

Edited
Add Reply