King BSWhite's Thursday Tidings!
Good Thursday FMLverse, it is I, King BS, with my 3rd King's Decree!. Never before in the history of FML, has a reigning King or Queen provided you with the type of access you are about to receive. Nope, all of the previous rulers hid behind the castle walls, hoarding their so-called "proprietary" information and keeping all of you in the dark! To that, I say NO MORE! Let the curtain be cast aside, and the light come shining in!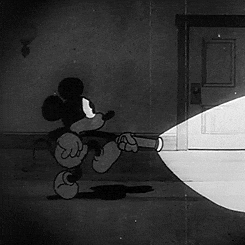 With that, I give you the Thursday Tidings from the Kingdom for Thursday July 18th, 2019.

THE LION KING
A record setting theater count(4725!), and early verified audience reviews that are excellent, all continue to point to a massive weekend ahead for the King! The Kingdom continues to stand behind a $20 mil Thursday night preview, with a multiplier in the 9x or so range. It should be your anchor this weekend, and the Kingdom recommends that you screen it in your top 2 spots. What I can honestly still say is, I don't know which day, or days to screen yet.

THEATER COUNTS
A couple of drastic theater count losses for the following movies:
Midsommar - loss of 1602 theaters, new total is 1105
Men In Black International - loss of 1058 theaters, new total is 554
Unless your Cineplex forces you to screen one of these movies, avoid like the plague!

WEDNESDAY DAILY TRUTHING
Some Wednesday daily numbers of note:

Crawl: $1,237,220 - Not a huge fan of the 42% Tue to Wed drop, but it remains a viable filler option this weekend. Just don't count on it for BP, and you'll be fine.

Aladdin: $1,112,141 - Aladdin continues to display amazing holding power. Incredibly, it actually INCREASED by 1% over last Wednesday's daily!

Yesterday: $1,088,575 - Yesterday also wth a very respectable hold, off just 14% from last Wednesday's daily.

Stuber: $844,882 - Plain and simple, it should be nowhere near your Cineplex this weekend.

SLOP2: $764,975 - SLOP2 with just a mere 3% drop from last Wednesday's daily?!? And, it didn't get completely gutted in the theater loss department.

Endgame: $354,276 - an 8% Wednesday to Wednesday drop. It seems crazy to think that lightning will strike twice for Endgame, so as a result, I just can't dismiss it.

HEATWAVE
The Kingdom is currently in the midst of a record setting July heatwave, primarily focused on its eastern and northeastern lands. What better way to escape the heat, than by heading to the cool confines of your local multiplex. Expect an already robust weekend to be further boosted by people looking to escape the scorching weather!

Alas, my dear FMLers, my time as your King may be running short. There are dangers lurking around every corner for yours truly. Many factions conspire to squelch the openness which I have provided for all. If it comes to it, and tomorrow is indeed my last full day on the throne, I will make the most of it. See you Friday with what is hopefully not the final decree from FML's Last Apex Predator King!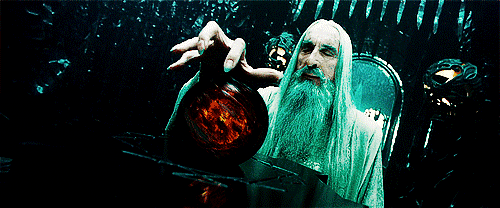 4 Replies
Reply #1

BREAKING NEWS.....BREAKING NEWS!





https://deadline.com/2019/07/the-lion-king-weekend-box-office-july-records-1202648944/


If the very early Deadline number is to be believed, then on the higher end ($25 mil), that would put $200+mil as an almost automatic!


It would also wipe out any chance of a lower priced movie sneaking in for a BP win.

Jul 18, 2019, 8:11pm PDT

Edited

Reply #2

Well so much for a consensus week...

Thank you for the info dump this week! I think this quote is topical and fitting enough: "Long live the king"

Reply #3

Alaska is having its hottest summer ever too. Don't forget about the brothers in the Great Land to the north, even if we're just pocket change in the film viewing world...

Jul 18, 2019, 11:23pm PDT

Reply #4

Alaska is having its hottest summer ever too. Don't forget about the brothers in the Great Land to the north, even if we're just pocket change in the film viewing world...

Jul 18, 2019, 11:23pm PDT
Add Reply