Fact Check #2 - April
The last factcheck was March, considering we are already July, I can't even call this a monthly thread anymore…but to hell with it. This is factcheck April.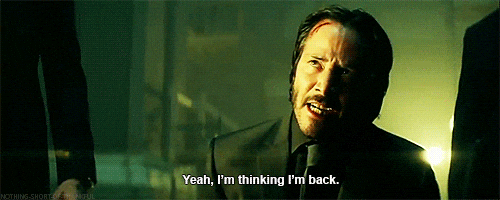 It was @Tyler who came up with the statement to check.
Weekend frontloadedness signals a higher 2nd week drop and overall frontloadedness.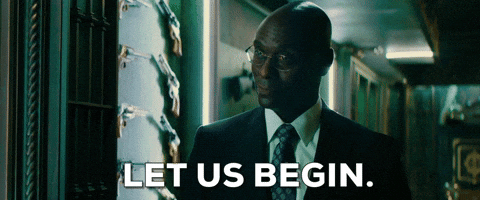 Groundworks

The statement can be broken down into two parts:
1) Weekend frontloadedness signals a higher 2nd week drop;
2)Weekend frontloadedness signals overall frontloadedness.

Before we begin we should probably define what we understand with "frontloaded". I am going to try and abstain from any "memsplaining". In essence it is about how skewed to the front the box office of a movie is. On the one hand, there is opening weekend frontloadedness, where the bulk of the opening weekend's revenues are made early in the weekend. This can be seen by looking at the Thursday preview compared to the opening weekend (a high or low multiplier if you will). Alternatively, frontloadedness in the opening weekend can also be measured by focusing on the progression of a movie throughout the weekend. I am using the Sunday % of the opening weekend here for this. On the other hand, frontloadedness can also refer to the proportion of OW to total domestic gross, so an OW to total run multiplier
.
Theoretically: Frontloadedness and 2nd weekend drop

If we consider "being frontloaded" as having a bigger Thursday compared to the weekend, than the first statement certainly makes sense. After all, the first weekend is TFSS (Thursday - Friday - Saturday - Sunday), while the second weekend loses the Thursday previews and only is FSS. But does the statement also hold when correcting for the Thursday number. In other words, does it hold when comparing True Friday + SS (OW) with FSS (2nd weekend)? Before going into the numbers, we could without too much imagination expect some sort of effect even after correcting for Thursday previews. After all, the reason people rush to see a movie on Thursday evening is because there is a "must-see-quickly" effect, those who didn't manage to see it on Thursday will still prefer to see it on Saturday than on Sunday, or OW rather than second weekend.
13 Replies
Reply #1

Numbers: Frontloadedness and 2nd weekend drop




Frontloadedness in terms of Thursday preview number


The average 2nd weekend drop over all movies I had in my sample was 51.6%. The corrected (TrueFri SS to FSS) 2nd weekend drop was 48.36%. I've grouped these movies into sub-sets based on their Thursday multiplier. The first group had an average multiplier Thursday to Weekend of 6.9x (in other words the frontloaded ones), the last group had an average multiplier of 55,4. Examples from group 1: Hunger Games, Twilight, Deadpool 2,… Examples from the last group: Home, Wreck-It Ralph, Salt, Battleship,…





What can we learn from this? Well, the higher the Thursday preview, the higher the 2nd weekend drop both in true weekend drop as well as in uncorrected weekend drop. Obviously, the effect / slope is less pronounced as the Thursday number gets smaller. Logical, since the Thursday that is removed is smaller (closer gap between TFSS and FSS). These results are filtered for movies that have an actually reported Thursday number and do not fall on a holiday weekend (neither first or second weekend).


It can be interesting when comping to comp to movies with a similar Thursday to weekend multiplier when focusing on their second weekend drop. Let's compare Fifty Shades Darker (Opened 4 days before Valentine's Day in 2017 in 3,710 TC for a BO of 46M) with The Vow (opened 4 days before Valentine's Day in 2012 in 2,958 TC for a BO of 41M). You could consider them pretty close in genre, target audience, time of year and size of opening weekend. The Vow had a 2nd weekend drop of 44% (or 43% corrected). Fifty Shades Darker dropped 56% (or 50%) corrected. The good news is, most of your comps will probably take this into account automatically.




Reply #2

Frontloadedness in terms of Sunday%


What if we look at Sunday % instead of Thursday multiplier? Again, I grouped movies on Sun % based on what I saw in the histogram (making sure each group has a minimum amount of movie in them). Group 1 had a really low Sunday %. For instance Paranormal Activity 2,3,4 and the Marked Ones, but also Saw IV, Hannah Montana and recent frontloaded garbage After. Group 15 on the contrary had a really high Sunday %. Crazy Rich Asians, 3 Idiotas, Night at the Museum: Battle of the Smithsonian, American Sniper and Sanju all fall in this category.








In this table and graph, I didn't filter for holidays (I did remove 4 day weekends) or for movies without Thursday previews (which probably explains the more narrow gap between the two lines). There is one peculiar thing about this graph. While we see an upward moving trends (better 2nd weekend holds as the Sunday % becomes larger), group 1 (with the lowest Sunday % of all, only 15%) did manage a 2nd weekend hold of 50% on average. Anyone want to venture a guess to what may have caused this? It contains Miss Bala, Winchester, The Space Between Us, Rings, Hail Caesar!,…Probably bells are ringing now. Indeed. They all released on Superbowl weekend which naturally muted the Sunday in the weekend and perhaps even shifts business from Sunday to Friday and Saturday without actually making these movies more frontloaded per se. Category 15 (movies with biggest Sun%) contains quite a number of movies that had a Monday holiday, boosting the Sunday business. Again proving the importance of accounting for holidays…which leads to:








So main take-away, there is a concernible slope from category 1 to 15 based on the Sun %.




Reply #3

Conclusion:


The fact holds up. A frontloaded weekend is a signal for a higher 2nd weekend drop.





Besides eliminating the effect of holidays, I didn't go too much into any explanations in this factcheck. For instance, a higher Sun% could be driven through word-of-mouth, leading to higher 2nd weekend. Or there may have been supply issues (like was the case with Wonder Woman). I did have a look at some high-level historical evolutions.


This is the yearly average Thursday multiplier and Sunday % plotted per year. As we all more or less have noticed, multipliers have gotten lower and lower since 2010, the Sunday % however didn't follow the exact same evolution. So, on the one hand movies have become more frontloaded (bigger Thursday previews) but on the other hand Sunday moviegoing also seem to have increased.










Numbers: Frontloadedness and total run


The question we are asking ourselves here is: Does a low OW multiplier lead to a low domestic run multiplier? I won't go into too much detail…considering the total run of a movie has less FML relevance (unless you want to do some crazy betting). The average OW to total run multiplier (filtering for expanding movies), is 2.88x. Using the same categorizing of the Thursday to OW multiplier as before, the multiplier was 2.58x for the lowest Thursday multiplier and 3.19x for the highest Thursday multiplier category. Similar results seem to be the case for the Sun % indicator. For instance, compare the movie Grown Ups, a PG-13 rated comedy that opened June 25th in 2010 with Paranormal Activity 2, an R-rated horror movie released October 22nd in 2010. They had similar opening weekends of around 40M. Grown Ups had an almost 4x multiplier to end up with over 160M in its run. Paranormal Activity 2 ended up with just a little over half for 84M. Grown Ups had a 28% Sunday and a Thursday multiplier of 73x. Paranormal Activity 2 had an 18% Sunday and a 6.45x Thursday multiplier.
Briefly, there seems to be an effect but I could probably have found a counter-example pretty easily as well. I didn't exactly do a deep-dive on this and the scatterplots didn't yield any big revelations.




Big Disclaimer


First of all, this is far from a scientifically rigorous exercise. No significance tests, no real method, plenty of room for errors. I am not a true statistician but just have fun with thise. I am open for criticism however and won't mind if you destroy any of my findings. Secondly, these "conclusions" shouldn't be considered in isolation. Coming back to the previous example, you could use the frontloadedness as an explanation of the total run multiplier but R-rated horror had an average OW to total run multiplier of 2.32x, while PG-13 rated comedies had an average multiplier of 3.05x. In other words, what are the main drivers? Genre and rating or frontloaded nature? As said earlier, I didn't check the reasons why a movie is frontloaded, or has a higher Sunday %. And I just present you what I did and find: as is.




Next fact checks:




Previous fact checks:


Fact Check March #1 - Theater counts determine the (BO) ceiling, not the (BO) floor.

Reply #4

Awesome @fourthwall thanks for sharing your analysis and wisdom

Reply #5

Not many comments or remarks. Which is fine tbh. If there any other factchecks you are curious about let me know. There is one in the pipeline about the significance of LRF tracking. A more exotic one i am thinking about is the impact of a Blueray/vod release on the boxoffice. But that might be a tinfoilhat one.

Jul 12, 2019, 11:37pm PDT

Reply #6

@fourthwall Not many comments or remarks. Which is fine tbh. If there any other factchecks you are curious about let me know. There is one in the pipeline about the significance of LRF tracking. A more exotic one i am thinking about is the impact of a Blueray/vod release on the boxoffice. But that might be a tinfoilhat one.

That LRF tracking one would be really interesting. We all make the assumption that a falling LRF means serious underperformance on OW.

Reply #7

@fourthwall Not many comments or remarks. Which is fine tbh. If there any other factchecks you are curious about let me know. There is one in the pipeline about the significance of LRF tracking. A more exotic one i am thinking about is the impact of a Blueray/vod release on the boxoffice. But that might be a tinfoilhat one.

That LRF tracking one would be really interesting. We all make the assumption that a falling LRF means serious underperformance on OW.

Indeed, still need to define it but it will be among those lines.

Reply #8

Interesting. I do have LRF's going back thru 2016 if you need them. The sheet is public but really only gets used by Price Guessing players

Reply #9

Interesting. I do have LRF's going back thru 2016 if you need them. The sheet is public but really only gets used by Price Guessing players


I think chocoplex (?) also shared something on Discord.

Reply #10

Yep, that's the one. Interested to see what you find.

Jul 13, 2019, 10:10am PDT
Add Reply