Race to the Bottom Summer 2019: RttB Goes to the Dogs
Greetings, Bottom dwellers!

I am pleased as punch to report that the Summer 2019 Edition of Race to the Bottom is going swimmingly!

As past players may recall, last season had many weeks where there was a consensus Worst Performer. While lots of folks were on the right path by choosing Bharat, there was a lot of line-up variety, making for some fun anticipation once actuals started rolling in.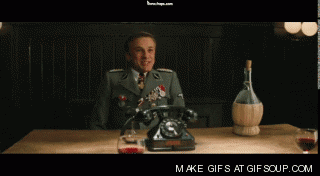 As it turned out, it was the combination of Dark Phoenix/Rocket Man/6x Bharat that netted the Imperfect Cinema. Congrats to @nick, @realfakefilms, @undecided_voter, and @seanshank_redemption for correctly spotting it. Honorable mention to @havinfun and sonyawolf for coming in close behind.

Our Top 15 after Week 1:
Chalmskinn $40,060,064
Real Fake Films $40,060,064
seanshank $40,060,064
Undecided Voter $40,060,064
sonyawolf $46,163,478
Dubs $46,163,478
¯_(ツ)/¯ $52,485,078
Adam's Derelict Drive-in $52,485,078
Billion Dollar Cineplex $52,485,078
Hello. My name is Inigo Montoya. △ $52,485,078

Katniss $52,485,078

Particular Set of Movie Skills $52,485,078

Plexy $52,485,078

Z $52,485,078

Rockinthe607 $52,894,590


Form is updated for this week. Get your entry in before 3pm Friday! Missed the first week? Not to worry, you can still join in and be a part of the fun: https://goo.gl/forms/gDTI9W69XkX3CW7D3
5 Replies
Reply #1

15 minutes left to get your entries in!

Jun 14, 2019, 11:45am PDT

Reply #2

If I'm not mistaken, this week's Imperfect Cineplex uses the rarely seen Over $1000 FML BUX amount?


3x Shaft
5x Dog's Journey


$1057 FML BUX used

Reply #3

You got it, @bswhite. Based on a cursory look through past seasons, the previously most expensive IC cost $1008, so this appears be the most expensive Imperfect Cinema ever!

Reply #4

Did anyone play that?



I'm prefectly happy with my 2/1/5.

Reply #5

Bastian was calling for the 3/5 as PC 1.5 hours before rttb lock in discord, so at least him. I think people probably split between the 2/1/5 and the 3/5.
Add Reply