FML Film Night - Week 2 - Films From The 1920s/30s/40s
Jun 12, 2019, 6:06pm PDT
Edited
Summer Season - Week 2 - 1920s/30s/40s Films - Room Closed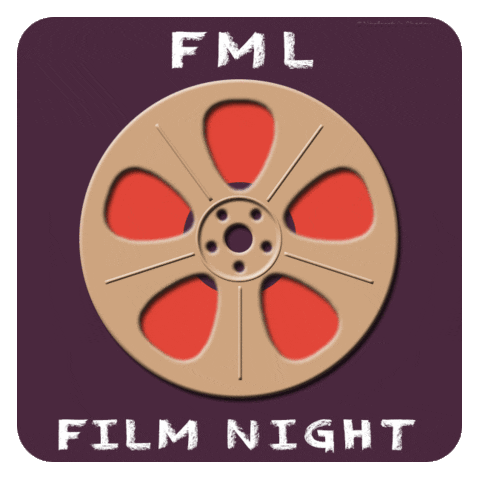 The nominations/voting will be the same as last season.
1) Nominate your films based on the Genre/Theme of the week and mention it in this thread!
2) Nominated films will then be chosen for screening by those who attend FML Film Night in a Poll before the screening starts!

The genres and themes for the new season will be published shortly in the Summer season magazine! So keep an eye out for it hitting the shelves soon!
THIS WEEK - Films From the 1920s/30s/40s

https://www.listchallenges.com/100-greatest-movies-of-the-1940s

https://www.imdb.com/list/ls000580007/ Best films from 1940s

https://www.ranker.com/list/best-movies-of-1930/ranker-film Best films from 1930s

https://www.imdb.com/list/ls000576609/ Top 20s films

https://www.imdb.com/list/ls073252982/ Best films from 20/30s
START TIME
Film Night normally takes place each SATURDAY with the room opening at 5:00pm est with the film starting around 5:30pm.
Rabb.it is the streaming site we use. It allows a simultaneous stream and chat.
EVERYONE IS WELCOME at any point during the night. We normally try to watch two films each evening depending on length.

If you have not already, sign-up to rabbit and join us when the link is posted!



Feel free to attend, even if you are late or can only make the second film.
Film Night will be at 5:00pm EST on SATURDAY each week!
Join Our Rabbit Film Night Group to be kept up to date...
7 Replies
Reply #1

I'll be seeing Alexisonfire on Saturday, but have a good time everyone.


I really want to see the 1926 version of The Scarlet Letter and The Passion of Joan of Arc though.

Reply #2

Jun 13, 2019, 10:47am PDT

Reply #3

So here we go.... its late but hey I kept my word @nosferatus_shadow

I think this man and movie need no introduction... although I've never seen it!!! The blaspmy of this...

Next I choose to nominate a 1930's classic starring James Cagney and Eddie Woods titled , The Public Enemy...

And last but not least honoring the 1940s with an oscar winning film 1941's Sargent York starring Gary Cooper and Stanley Ridges.

Reply #4

Room Opens TONIGHT at 5:00pm est -





First Film Will start @ 5:30pm est





Nominations stay Open until film night starts


Reply #5

Another Fine Mess (1930) (Short)
The Music Box (1932) (Short)
A Day at the Races (1937)

Jun 15, 2019, 12:34pm PDT

Reply #6

Jun 15, 2019, 2:09pm PDT

Edited

Reply #7

We Watched:





The Public Enemy (1931)





&





The Maltese Falcon (1941)





Along with two shorts:





The Music Box (1932)





Another Fine Mess (1930)





Next Week:





Blockbusters!

Add Reply