Race to the Bottom: It's a Whole New Season!

Greetings, Bottom Dwellers!

Well, Spring 2019 of RttB has come and gone, and while things were neck and neck for basically the entire season between @exxdee and @seanshank_redemption, only one person could emerge victorious. Congrats to Exxdee for his first Race to the Bottom win!

Exdee came in second back in Summer of 2018, but continues his strong overall side-game play with a win here. He managed to maintain his tight grip on the lead mostly because he and Seanshank played the same line-ups for four out of the final five weeks; @realfakefilms also continued his strong play to solidify his spot in third. Before I share the final Top Ten, a quick shout-out to @plexy for being the only one to identify Long Shot as the WP in Week 14. Nobody got the Imperfect Cinema of Godzilla/Ma/Brightburn/5x Long Shot, but Plexy's line-up did move him into the Top Ten:
Exxdee $864,564,035
seanshank $868,470,245
Real Fake Films $878,994,882
BackseatDirecting $886,391,138
Raïsh Mamoe $887,015,350
Plexy $888,812,575
Biff $889,896,375
Rockinthe607 $891,193,257
Billion Dollar Cineplex $891,305,957
Z $893,643,004


With Spring over, a new season begins and I encourage one and all to join in the fun. All ya gotta do is spend at least $900 each week and try and find the worst line-up possible and earn the least amount. Instead of bonuses for the Best Performer and Perfect Cinema, you get them for the Worst Performer and the Imperfect Cinema. It's like Bizarro FML.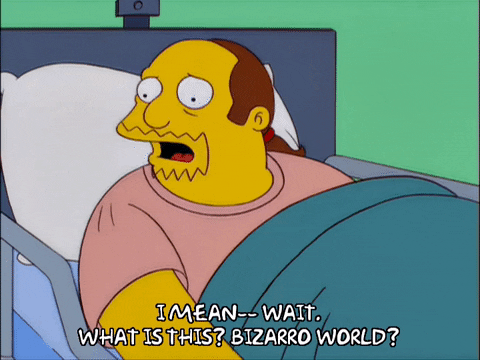 Imperfect Cinema (lowest possible grossing line-up): -$5,000,000
Blank Screen: +$2,000,000
Worst Performer:

1-3 Screens: -$2,000,000 for each screen
4th Screen: -$1,500,000 Bonus
5th Screen: -$1,000,000 Bonus
6th Screen: -$500,000 Bonus
7th and 8th Screen: No Bonus

Full Rules and Results here: http://bit.ly/2SyWBaJ

Entry form here: https://goo.gl/forms/gDTI9W69XkX3CW7D3

Get in on the action and see if you can be the best at being worst!
16 Replies
Reply #11

Do we have results for week 1 yet? I'm anxious to see how I did my first week ever...
😬

Reply #12

They usually don't come out till Wed/Thurs time frame. Check the Side Game Update, the results will be on it.

Reply #13

@sonyawolf I'll have results up by no later than Thursday as @havinfun
said. But spoiler alert you and Dubs are tied for second. Nice job!

Jun 11, 2019, 10:53am PDT

Reply #14

Nice! I'll take a week 1 2nd place all day long!

Reply #15

I don't think I'm looking in the right place. I still don't see anything.

Reply #16
Add Reply