Weekly Fact Check - Talk the talk...
May 20, 2019, 3:21am PDT
Edited
Another week, another slate, another round of boasting and bragging. Two types of statements: Pikachu vs AEG and how low can The Sun is also a Star go?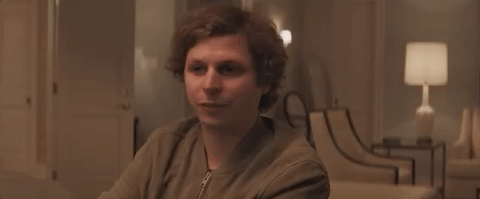 Not every statement is equally spicy. Unfortunately, as I am not neck deep in the numbers every week, i can't always tell which is which. So...let's vote for the most spicy take every week. My vote goes to Guyett / Biffs statement of Poms over SunStar, considering I was relatively high on SunStar early in the week.
I grabbed some from earlier in the week, others are from one hour post-lock.
@trayoder (Wed - 10:45AM CEST): Wick is beating EG by at least 15M
@BSWhite (Wed - 2:29PM CEST): John Wick 3 OW over Pikachu OW.
@lurker: AEG over Pika (gonna take value here)
@BDC: Top AEG lineup finishing over 2M higher than the top Pika lineup
@Stark: AEG beats Pika straight up, but in value Pika beats AEG
@BDC: FML Value and straight up, JW / EG / Pika as 1/2/3
@Furiosa: AEG shouldn't be below 28M.
@HoosierMovieGuy: (1) Ridiculously low mult for JW3 (low 8x) (2) AEG stays over 30M
@IYSSSS: 26.5 for AEG and 24.5 for Pika
@Nosferatu's Shadow: 28M AEG / 25M Pika
@Biff: JW3 is BP
@Guyett: Pika within one million of AEG
@Guyett: Intruder to beat SunStar straight up
@Guyett: AEG and Pika between 29.2M-29.4M
@Guyett / Biff: Poms over SunStar

CARRYOVER statement:
@Bane: I stand by my "Endgame #1 for 4 weeks" theory
@plexy: Dark Phoenix over Pets (Secret life of pets 2 I assume)

Check back in after actuals....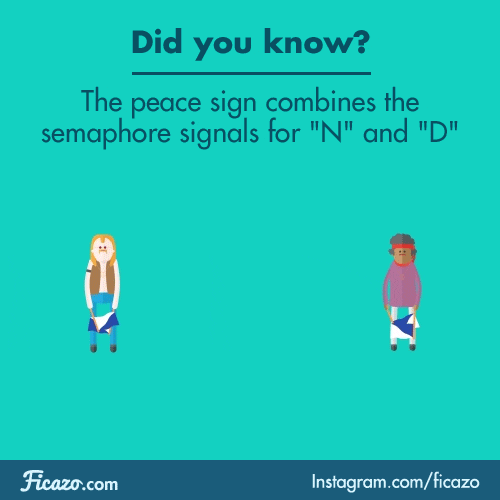 Previous Weekly Fact Check

Spring Week 10 - AEG 2nd weekend split - https://fantasymovieleague.com/chatter/board/fml-main-chatter/topic/594942?prevOffset=51
Spring Week 11 - Detective Pikachu OW weekend split - https://fantasymovieleague.com/chatter/board/fml-main-chatter/topic/595802?prevOffset=41
11 Replies
Reply #1

@Guyett: Pika within one million of AEG





Reply #2

^
You sir get all the hearts!!

Reply #3

Pikachu dared to ask if John Wick was back....




May 20, 2019, 10:12am PDT

Edited

Reply #4

Mid 9's low 8's.... okay I was wrong on this one. $27K away from being right on the second part. Can't believe Disney accountants didn't find that money!

Reply #5

Alright so I was one week off on the Endgame statement.


Shoot.

Reply #6

Reply #7

Sorry for being late. Life and work got in the way!





Okay, I guess so. Without further ado, the "results".

Results

@trayoder (Wed - 10:45AM CEST): Wick is beating EG by at least 15M TRUE, JW3 came in at $56,818,067, AEG dropped another 52% to end at $29,973,505.
@BSWhite (Wed - 2:29PM CEST): John Wick 3 OW over Pikachu OW. TRUE, Pika did $54,365,242 last weekend.
@lurker: AEG over Pika (gonna take value here) TRUE, final value for JW3 was 105k, AEG stranded at 79k.
@BDC: Top AEG lineup finishing over 2M higher than the top Pika lineup I have no idea really. Sorry
@Stark: AEG beats Pika straight up, but in value Pika beats AEG FALSE, half point. AEG certainly beat Pika straight up but it also beat Pika in value (75k).
@BDC: FML Value and straight up, JW / EG / Pika as 1/2/3 TRUE (see above)
@Furiosa: AEG shouldn't be below 28M. TRUE
@HoosierMovieGuy: (1) Ridiculously low mult for JW3 (low 8x) (2) AEG stays over 30M FALSE, with a preview of 5.9M the multiplier ended up closer to 10x with 9.63x. The AEG part was close though, close enough for half a point in my book.
@IYSSSS: 26.5 for AEG and 24.5 for Pika FALSE, too far off on AEG
@Nosferatu's Shadow: 28M AEG / 25M Pika FALSE, too far off on AEG
@Biff: JW3 is BP FALSE, BP came out of the blue from Shazam!
@Guyett: Pika within one million of AEG FALSE, not even close I think.
@Guyett: Intruder to beat SunStar straight up TRUE, SunStar did even worse than the lowest expectations and brought in only 2.5M and ended up as WP. Can you spell B-O-M-B?
@Guyett: AEG and Pika between 29.2M-29.4M FALSE, but half a point for AEG because it is in the 2% range.
@Guyett / Biff: Poms over SunStar Strictly speaking FALSE, but this thing came so close. Only 330k separating the two. So for me this is a moral victory!
@Bane: I stand by my "Endgame #1 for 4 weeks" theory FALSE, JW3 dethroned AEG from the number one spot.


CARRYOVER statement:

@plexy: Dark Phoenix over Pets (Secret life of pets 2 I assume)


I've decided to no longer check pure number estimates. We have the prediction competition for that.
For those interested in context, continue reading.
For all those who participated...



...and thank you!

Complete FML Tally:


15.5/40 or 38% + 1 pending

May 22, 2019, 2:51am PDT

Edited

Reply #8

A little more...


So, we started this week with quite a bit of statements on JW3 blowing up. Very early on it became clear that JW3 was the de facto anchor. If you don't know why, it could be learned from reading between the Discord lines or by looking at the presales data (AKValley). The majority of the FML top 500 was even, rightfully so, banking on a JW3 BP and yet...Shazam! stole its FML thunder.


Another favourite topic was the ranking of AEG versus Pika in both gross and value. For Pikachu I noticed last week that its opening weekend breakdown was incredibly close to the breakdown for Shazam!. And I still think it fits nicely. It is PG-13, not really an (animated) children's movie, but definitely kids-friendly, with a built-in fanbase (DC-fans (there still are DC fans I suppose right?) and Pokemon-fans). So personally, I just slammed the Shazam 2nd week of 54% drop on it. With a drop of 53%, it was close enough. So the statements of 29M that @Guyett made are a bit baffling (with hindsight). But of course, it is @Guyett...





And then finally, The Sun is also a Star...Olivia Munn sums it up nicely.



So special kudos to Biff and Guyett on that one. The Intruder take was already spicy enough, and Poms came so close to actually beating it straight up.


I'll be back again next week with more useless factchecking (mostly) postlock. Keep those bold statements coming,...or not.


May 22, 2019, 2:55am PDT

Edited

Reply #9

@BDC: Top AEG lineup finishing over 2M higher than the top Pika lineup I have no idea really. Sorry



Top Endgame lineup was the PC (JW3/Endgame/Long Shot/5 x Shazam) at $103,437,039 (before PC bonus).
Top Pikachu lineup was JW3/Pikachu/Hustle/5 x Shazam at $101,369,414.
The difference: $2,067,625.
http://bit.ly/2Jxy0mx

Reply #10

@BDC: Top AEG lineup finishing over 2M higher than the top Pika lineup I have no idea really. Sorry



Top Endgame lineup was the PC (JW3/Endgame/Long Shot/5 x Shazam) at $103,437,039 (before PC bonus).
Top Pikachu lineup was JW3/Pikachu/Hustle/5 x Shazam at $101,369,414.
The difference: $2,067,625.
http://bit.ly/2Jxy0mx




May 22, 2019, 4:51am PDT

Edited
Add Reply