FML Film Night - WEEK 12 - COMEDY
May 16, 2019, 7:48am PDT
Edited
Spring Season - Week 12 - COMEDY - Closed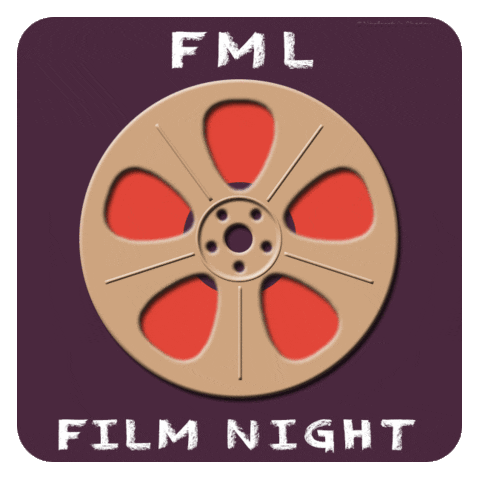 -We return to our tried and tested method of weekly themes categorised by genre!
The voting method is similar to last Season.
1) Nominate your films based on the Genre of the week.
2) Nominated films will then be chosen for screening by those who attend FML Film Night!
As always, there is some Genre crossover, but here are some good lists to take your picks from!
THIS WEEK - Comedy
Here are a few lists to give you some inspiration.
I have included lists of some alternative romance films!

https://www.indiewire.com/2017/06/best-comedy-movies-funniest-comedies-ranked-1201835289/

https://www.ranker.com/list/best-indie-comedy-movies/ranker-film

https://www.imdb.com/list/ls026593778/

https://www.ranker.com/list/black-comedy-movies-and-films/reference

https://www.bfi.org.uk/news-opinion/news-bfi/lists/10-great-comedies-21st-century
NEW EARLIER START TIME
Film Night takes place each SATURDAY with the room opening at 5:00pm est with the film starting around 5:30pm.
Rabb.it is the streaming site we use. It allows a simultaneous stream and chat.
EVERYONE IS WELCOME at any point during the night. We normally try to watch two films each evening depending on length.

If you have not already, sign-up to rabbit and join us when the link is posted!



Feel free to attend, even if you are late or can only make the second film.
Film Night will be at 5:00pm EST on SATURDAY each week!
Join Our Rabbit Film Night Group to be kept up to date...
23 Replies
Reply #1

My TOP 3 majorly underrated comedies of last 15 years:

Idiocracy

What We Do In The Shadows

Tucker and Dale vs Evil

Reply #2

@arachnidmaleI always have that same numbering error too.

Well here's my list for comedies...
Waiting

The Jerk...

Trading Places

And finally...

The Naked Gun

Reply #3

I'll be visiting my mom this weekend so have fun everyone!

May 16, 2019, 11:54am PDT

Reply #4

@arachnidmale Tucker and Dale vs. Evil has been shown.


@nosferatus_shadow How do we setup a list on IMDb that others can edit?


@iggy Does your list start from the first Film Night held?


My noms are:

Sorry to Bother You (2018)
Harold & Kumar Go to White Castle (2004)
Keanu (2016)
Better Off Dead (1985)
Bill & Ted's Bogus Journey (1991)
Pee Wee's Big Adventure (1985)
The Jerky Boys (1995)
Rush Hour (1998)
Funny People (2009)
Behind the Mask: The Rise of Leslie Vernon (2006)

Corky Romano (2001)



Unfortunately, I won't be able to join you all this weekend. Work calls. :(

May 17, 2019, 1:26am PDT

Edited

Reply #5

3 Super Troopers


2 Shaun of the Dead


1 Grandma's Boy

Reply #6

It's in order of showing, so ya

Reply #7

Don't think I'll make it this week. Attending a pinning ceremony and graduation tomorrow plus it's my birthday tomorrow. I hear you're supposed to go out and party when that happens. 😉😁

Reply #8

May 18, 2019, 12:41am PDT

Edited

Reply #9

Reply #10

Nominations Thus Far!


Trading Places
The Naked Gun
Waiting
The Jerk
Idiocracy
What We Do In The Shadows
Tucker and Dale vs Evil
Sorry to Bother You (2018)
Harold & Kumar Go to White Castle (2004)
Keanu (2016)
Better Off Dead (1985)
Bill & Ted's Bogus Journey (1991)
Pee Wee's Big Adventure (1985)
The Jerky Boys (1995)
Rush Hour (1998)
Funny People (2009)
Behind the Mask: The Rise of Leslie Vernon (2006)
Corky Romano (2001)
Super Troopers
Shaun of the Dead
Grandma's Boy
Punch Drunk Love
Add Reply