BSA Spring Week 7: "You Are The Weakest Link!"
Apr 10, 2019, 12:25pm PDT
Good Wednesday FMLverse, BS here, with your Spring Week 7 BSA! First, a recap of last week's BSA for Dummies, which plainly laid out why Dumbo wouldn't send your Cineplex soaring to new heights. Dumbo finished the weekend UNDER $20 mil, and those who screened it as either an anchor or filler were left cleaning the animal stalls.

The legendary run of the BSA rolls on! Each and every week, the BSA rewrites the record books and FML history! 14 straight weeks so far in 2019, 18 straight weeks, dating back to the beginning of December 2018! How hot is the BSA right now?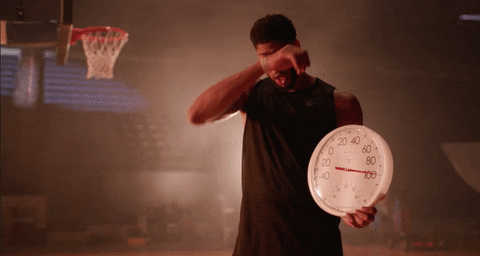 You can feel the heat literally emanating through your computers and phones!

So, the BSA has hammered Dumbo for the last 2 weeks. Does Ol' Big Ears get taken to the woodshed a 3rd time? No, I think the message has been sent, besides, it's one of the lowest screened movies so far this week. Nope, this week's BSA is going to evolve, and look to a new release. For Spring Week 7, the BSA advises against.....

MISSING LINK
Missing Link is the latest release from Laika. Laika usually releases critically acclaimed films, but they don't necessarily win over at the box office. I think the same happens with Missing Link, and here's why screening Missing Link will make your Cineplex the WEAKEST LINK!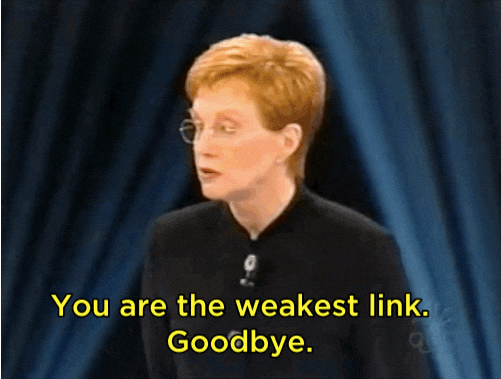 AWFUL PRE-SALES
Listen, kids/family movies typically don't show all that well in pre-sales data, however the pre-sales data we have seen so far for Missing Link is quite frankly, terrible. Let's look at Missing Link, and compare with a couple of recent comps:

Missing Link - Monday (162), Tuesday (299)
Wonder Park - Monday (607), Tuesday (988)
The Kid Who Would Be King - Monday (107), Tuesday (318)

As you can see, Missing Link is about 1/3 of where Wonder park was. Wonder Park opened to $15.85 mil. Missing Link is about on par with The Kid Who Would Be King. The Kid Who Would Be King opened to $7.17 mil. This doesn't look good.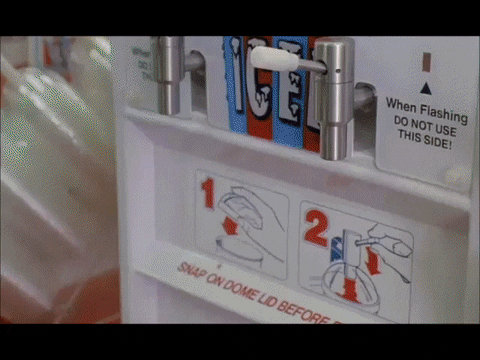 FML PRICING
Missing Link comes to us this week, priced at $155 FML BUX. I'm scared that there are FMLers out there entertaining a 6x anchor play of it! Once again, I think FML pricing overshot the mark by at least 20%. It also leads me to this week's Hot Take....

HOT TAKE
At least TWO movies priced below Missing Link's $155 Price will outgross it this weekend! Which ones you ask? I'll give you a hint for one of them: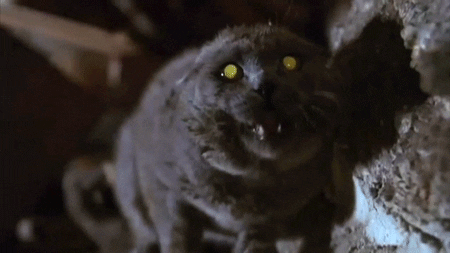 COMPETITION
Missing Link faces direct competition from Shazam and Dumbo, the former looking to post a strong 2nd weekend hold, the latter looking to stabilize any way possible. Both will have a direct impact on the Box Office prospects for Missing Link.


WE JUST HAD AN ANIMATED "BIGFOOT" MOVIE
As in, last Fall's Smallfoot. Is the family demo screaming for another Bigfoot animated movie, the 2nd in 6 months?!? I don't think there's much clamoring for that!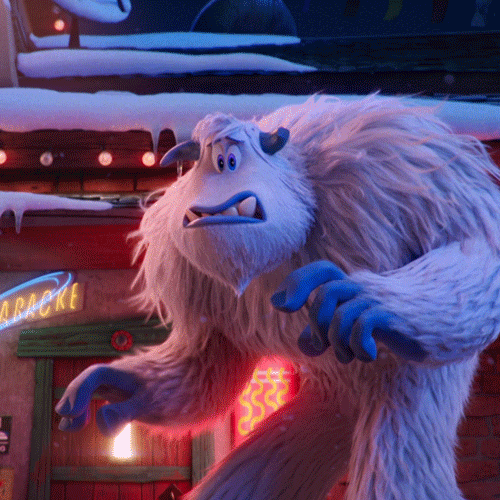 BOTTOM LINE
Missing Link will be a weak link in your week 7 Cineplex. I wouldn't dare anchor with it 6x, as the floor for that play could be dangerously low. As for being a filler, I've got movies priced lower than it, making more FML $$ this weekend, or being of better FML value. So, FMLers, does this BSA make it to see 15 in a row in 2019, and 19 in a row overall??? As always, good luck!
27 Replies
Reply #1

Members of the BSArmy, we need to find and help the almost 1/3 of FML currently screening Missing Link!


Apr 10, 2019, 12:26pm PDT

Edited

Reply #2

Members of the BSArmy


All I wanna talk about from this is you naming your fanbase the "BSArmy." Are there ranks in this army? Is there some form of basic training to join? Is this army large enough to stage a coup and make BSW the dictator of a banana republic in Central America? I need to know these things!

Reply #3

You want army @phils_phun_phlicks ... BS Army bows down and answers to no one.

@bswhiteI was laughed at when I screamed to people at resistance to do a comp of kid who would be king with link... I'm going with Hell Boy twice and After 6 times. I'll gladly pass on the marching orders to pick this Link instead!

Reply #4

Interesting analysis, and I'm sure you're right, but what made you choose this over the more obvious Hellboy?

Reply #5

Been meaning to ask for a while: what are the qualifications for choosing your BSA? Certainly it isn't just "choose 1 of the 15 movies"....

Reply #6

@rush_clasic has to be played by over 25% according to the research vault. :)

Reply #7

@phils_phun_phlicks it's like Gilligan's Island pre the professor and Mary -Ann in the intro . ;)

Reply #8

Tell ya what there is something about this new found lineup I love. Also don't underestimate the After effect on all those wattpad people out there. I switched to 4 Semetary 1 marvel and 3 afters. Thank you @bswhite! You the man!

Reply #9

The BSA isn't a 100% track record, so when does it take a loss???

Reply #10


You're right, the BSA does not have a 100% success rate. So, when will it taste defeat again?? Place your bets...this week, next week, a month from now, 3 months from now. Better yet, when is the next Gerard Butler movie coming out? Because that dude is the arch-nemesis of the BSA!

Add Reply