BSA Spring Week 3: "Dying Girl Subgenre Is Dead!"
Mar 13, 2019, 12:38pm PDT
Good Wednesday FMLverse, BS here, with your Spring Week 3 BSA! First, a recap of last week's BSA, which saw How To Train Your Dragon: The Hidden World, run and hide from the BP and the week 3 PC. Not only was it a terrible anchor choice, but it also made my Hot Take a success, as it came in UNDER $15 mil for the weekend.

The BSA continues to rewrite the record book each and every week! The streak is now 10 for 10 in 2019, and 14 for 14, dating back to December 2018! There's never been a hotter streak for the BSA, so why would you dare go against it?

Spring Week 3 poses some challenges, but I'm all over this, with taking on a new release. So, for Spring Week 3, the BSA advises against.....

FIVE FEET APART
Here we have the latest entry in the Young Adult, "Dying Girl" subgenre. These types of movies were hot properties a few years back, but have cooled significantly of late. Here's why Five Feet Apart should be miles away from your week 3 Cineplex!

FML PRICING
Five Feet Apart is priced at $155 FML BUX. The pricing gurus are begging you to take a 6x anchor shot with it. There's only one problem.... I have AT LEAST one movie priced cheaper than it, that will outgross it this weekend. What movie or movies you ask? Here's a hint - It's Animated :)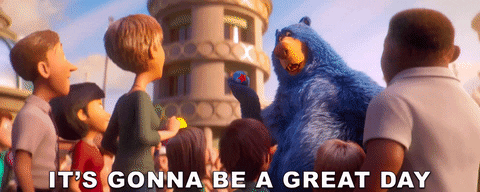 COMPETITION
Hmmm, what movie could possibly provide direct competition for a young female skewing movie? Oh yeah, how about a $150+ mil blockbuster about a female superheroine! The competition from Captain Marvel's 2nd weekend will overpower any chance that Five Feet Apart had of breaking out.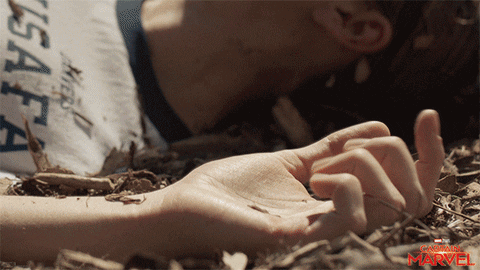 STARPOWER?
The last time Cole Sprouse was relevant, was when he was running around, pulling pranks with his twin brother. As for Haley Lu Richardson, her big screen time was a supporting role in Edge of Seventeen, as well as ending up as lunch for James McAvoy's Beast in Split. Neither of them have the teen drawing power that previous YA Dying Girl movies had going for them.


THE LOVE, SIMON COMP
For a comp to Five Feet Apart, I'll offer up 2018's Love, Simon.
https://www.boxofficemojo.com/movies/?page=weekend&id=untitledgregberlantifilm.htm
Love, Simon opened to $11.75 mil on the same weekend, in March of 2018. I don't see how Five Feet Apart can match the opening of Love, Simon because of three things:

1) Presales are worse than Love, Simon - examples:
Love, Simon - Monday 863, Tuesday 1256
Five Feet Apart - Monday 613, Tuesday 1053
AND... Five Feet Apart is getting Wednesday showings, which I don't believe Love, Simon did, so Five Feet Apart's numbers should be higher than Love, Simon's.....which they aren't.... bad sign.

2) Reviews - Love, Simon had strong reviews (91% on Rotten Tomatoes). I don't expect Five Feet Apart to come close to that mark.

3) Topic/Theme - Love Simon dealt with the coming of age of a Gay Relationship, something which is very visible in our current society. Five Feet Apart looks to deal with Cystic Fibrosis, itself a devastating disease, but I don't think that moves the needle and gets people out to see it in theaters.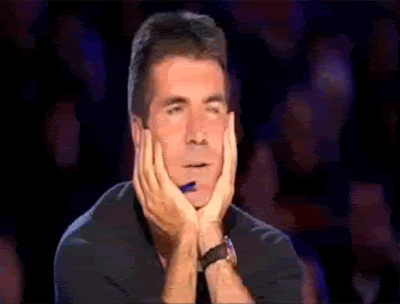 BOTTOM LINE
I don't see any way possible for Five Feet Apart to make its way into your week 3 Cineplex. The pricing is tempting you to screen a 6x anchor play, but the floor is very dangerous. Way too risky. As for being a filler, I don't see how it makes it into any potential week 3 PC's, as there are better choices at cheaper prices which render Five Feet Apart, Six Feet Under. As always, good luck!
18 Replies
Reply #1

Currently, over 1/3 of FML thinks they are going the distance with Five Feet Apart!




Mar 13, 2019, 12:38pm PDT

Reply #2

@bswhite Currently, over 1/3 of FML thinks they are going the distance with Five Feet Apart!

Lol captain marvel is gonna be good too this weekend i think

Mar 13, 2019, 12:46pm PDT

Reply #3

I'm on board. Not for the same exact reasons, but this ain't The Fault in Our Stars or even Everything, Everything. Respectable pick this week, kudos.

Mar 13, 2019, 12:54pm PDT

Reply #4

Even if it doesn't end up in there PC, it'll probably outgross WP, especially it's choices in advertising seem to make it very susceptible to week 2 CM, as it is going for the female power thing with these ads https://m.youtube.com/watch?v=_NYM1wi2JlQ being the primary TV spots from what I can tell from watching TBS

Reply #5

@realfakefilms I'm on board. Not for the same exact reasons, but this ain't The Fault in Our Stars or even Everything, Everything. Respectable pick this week, kudos.

Pretty much.

Reply #6

@realfakefilms I'm on board. Not for the same exact reasons, but this ain't The Fault in Our Stars or even Everything, Everything. Respectable pick this week, kudos.

Pretty much.

Reply #7

Thank you for your columns. The more in depth you go like with today's column, the more I feel like I'm getting a handle on playing this game better.

Reply #8

Cole Sprouse is Jughead on Riverdale -- which has a pretty substantial following. You're definitely underselling him in your analysis.

Reply #9

Not a typical safe pick this week. I have been looking into 5FA all week and had it very high on my radar.

Underselling Cole


As said above, I think you are underselling Cole.

Google Trends & YT Views


5FA is also trending better than any other new release on Google Trends. Admittedly, if there are Wednesday showtimes that perfectly makes sense. So will have to check again tomorrow.


However, it is also generating a lot more YT views.
Everything, Everything - 11.7M OW - 5.5M views - 2.113x
Love,Simon - 11.7M OW - 24.6M views - 0.477x
Greta - 4.4M OW - 5.259 views - 0.852x


Where does 5FA fit into this?
15.5M views. If we consider an average of the three you get to a multiplier of 1.14 and an opening weekend of 17.7M.
I do think the multiplier will be lower, but perhaps not much lower than the Greta one, resulting in 13.206M OW.

Less overlap with CM than you think


You are overestimating the overlap in audience with Captain Marvel.

Disney reports that men turned out at 55% to females' 45%, and that latter demo could well grow in next weekend's exits.Females over 25 remain the third best draw at 22% behind M25+ (33%), and Men under 25 (25%).


Meaning that women under 25 "only" repped 20%. Compare this with your comps as Love, Simon; Everything, Everything;...

CinemaScore shows that 82% of the Everything, Everything crowd was female (who gave the movie an A), but also 74% under 25


This is also confirmed by Google Similar Searches. There is a lot more overlap between Wonder Park and CM, than between CM and 5FA. The movie with the biggest overlap with 5FA is Greta by the way.


So...I don't really agree with your reasons. However, I do think this BSA may hold for two reasons.

The State of the Slate


One you mentioned yourself, namely the "state of the slate". The only way 5FA enters your PC is as BP and then it has to fend off some strong contenders.

CBS Franchise


The second is this:
https://www.boxofficemojo.com/franchises/chart/?view=main&id=cbsfilms.htm&sort=studio&order=DESC&p=.htm


So yeah, that is my analysis. I think this could do better than most think, but probably won't be enough to get BP and thus PC.

Reply #10

Currently, over 1/3 of FML thinks they are going the distance with Five Feet Apart!

@bswhiteJust like I said before you are a genious like Mr. Wizard dude! I have WP 6 times Alita 1x Medea 1x
Add Reply