FML Film Night - WEEK 3 - Cult Films / B- Movies
Mar 13, 2019, 9:30am PDT
Edited
-SPRING SEASON - WEEK 3 - TONIGHT - ROOM OPEN - JOIN US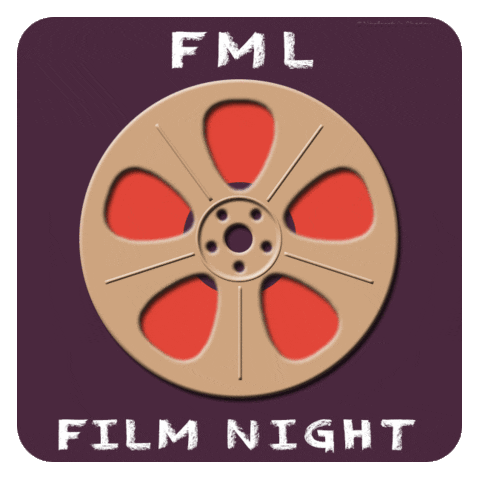 -Spring is here and we return to our tried and tested method of weekly themes categorised by genre!
The voting method is similar to last Season.
1) Nominate your films based on the Genre of the week.
2) Nominated films will then be chosen for screening by those who attend FML Film Night!
As always, there is some Genre crossover, but here are some good lists to take your picks from!
THIS WEEK - CULT FILMS / B-MOVIES!
What is a cult film?

From Wiki

"Cult films trace their origin back to controversial and suppressed films kept alive by dedicated fans. In some cases, reclaimed or rediscovered films have acquired cult followings decades after their original release, occasionally for their camp value. "

But that definition has broadened out to cover more mainstream films that had a major release, bombed, only gain popularity in subsequent years on VHS/DVD.

https://en.wikipedia.org/wiki/Cult_film
What is a B-Movie.

The definition of this has morphed over time too.

"A B movie or B film is a low-budget commercial movie, but not an arthouse film. In its original usage, during the Golden Age of Hollywood, the term more precisely identified films intended for distribution as the less-publicized bottom half of a double feature (akin to B-sides for recorded music)"

These days that definition has often morphed into meaning a film made on a budget but with ingenuity and craft. These are often cheap horror/sci-fi films that gained traction in the 70s/80s, especially when VHS became common place.

https://en.wikipedia.org/wiki/B_movie

LISTS !

B-Movies! https://www.ranker.com/list/list-of-all-b-movie-movies/reference

Cult Films https://www.listchallenges.com/ultimate-cult-movie-list
Film Night takes place each SATURDAY with the room opening at 6:00pm est with the film starting around 6:30pm.
Rabb.it is the streaming site we use. It allows a simultaneous stream and chat.
EVERYONE IS WELCOME at any point during the night. We normally try to watch two films each evening depending on length.

If you have not already, sign-up to rabbit and join us when the link is posted!
---

Feel free to attend, even if you are late or can only make the second film.
Film Night will be at 6:00pm EST on SATURDAY each week!
Join Our Rabbit Film Night Group to be kept up to date...
18 Replies
Reply #1

John Dies at the End
The Raven
Puppet Master
Barbarella
Faster Pussycat! Kill! Kill!
Teeth
The House on Sorority Row
Coffy
Blacula

Reply #2

John Dies at the EndThe RavenPuppet MasterBarbarellaFaster Pussycat! Kill! Kill!TeethThe House on Sorority RowCoffyBlacula

Memento

Reply #3

Anybody ever heard of one called The Greasy Strangler ?

Reply #4

Primer
The Big Lebowski
Withnail and I
Escape from New York
The Princess Bride

Reply #5

Reply #6

@me_and_musk_on_marzz Anybody ever heard of one called The Greasy Strangler ?

Nope. Is it good? Are you hanging out with us this week?

Mar 14, 2019, 10:35pm PDT

Reply #7

Army of Darkness
The Thing
Withnail and I
Cube
Return of the Living Dead

Mar 14, 2019, 11:00pm PDT

Reply #8

B - dawn of the dead & rocky horror

Reply #9

Cult - devil of miss jones & showgirls

Reply #10

PrimerThe Big LebowskiWithnail and IEscape from New YorkThe Princess Bride

Where does big lebowski fall? B-movie? Love that one!
Add Reply