BSA Awards Week 10: "A BSA Best Served Cold!"
Feb 6, 2019, 12:13pm PST
Edited
Good Wednesday all, BS here, with your Awards Week 10 BSA! First, a recap of last week's BSA, which saw Green Book hold fairly well, but in the end, it was all about the FML pricing. Green Book was steeply penalized, after being last week's BP winner, and ended up as a non-factor in the week 9 BP race. It also never factored into the Week 9 PC, with 2 movies (Spiderman and Aquaman) beating it straight up.

It's been a good time to be a BSA backer, as the hot streak has been notable:

Awards Season: 9 for 9
2019: 5 for 5

It's never too late to join the BSArmy, and what better week than the one coming up?!? With 4 new releases, you know I'm taking my cuts at one of them. It's a no brainer advisory for me this week. So, for Awards Week 10, the BSA advises against....

COLD PURSUIT
Liam Neeson is back at it.....AGAIN, with his latest revenge thriller. Unfortunately, the topic of revenge is far too close to home for the Irishman, and here's why Cold Pursuit is getting snowed under.

BAD PUBLICITY
As in, REALLY BAD PUBLICITY. Liam Neeson's admission this week, regarding his real life revenge mission, by looking for a confrontation with a black person is about as bad as it gets. They canceled the red carpet premiere last night (still held the showing, but no glitz and glam). There is no way to spin this in a positive light. Any pre-release buzz this movie had, due to its strong early reviews, has been crushed. There are red flags with movies and then there are RED FLAGS, like what we've got here. This is screaming DO NOT SCREEN!


FML PRICING
Cold Pursuit is priced this week at $186 FML BUX. It can conceivably be screened as a 5x anchor. I think that is a very dangerous option. With the bad press now overwhelming it, what once may have been a reasonable bonus bar to reach, is now completely off the table. As far as a high end filler goes, you could screen it 1x, behind either Lego or What Men Want, but I think that relies upon Cold Pursuit reaching into the teens. This leads me into my HOT TAKES for Week 10:

HOT TAKE #1
Cold Pursuit will make LESS than $10 mil this weekend.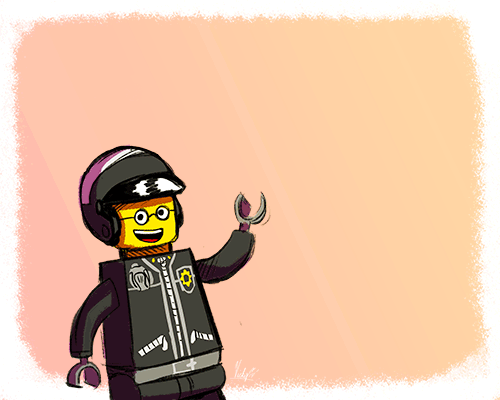 HOT TAKE #2
5x Cold Pursuit will make less than 1x Lego Movie 2.


WEAK PRESALES
The presales so far for Cold Pursuit have been tepid, at best. Granted, this is not usually the genre for huge presales, but even taking that into account, things don't look good.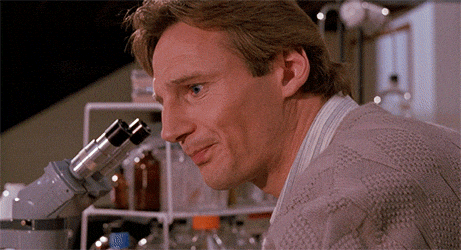 BOTTOM LINE
In a week which should see a much higher FML Box Office total, it is far too risky to count on Cold Pursuit to plow its way to the BP. The avalanche of bad press will prevent it from having any chance to succeed. As for being a filler option? I also don't see that happening, as there will be better choices which use up less FML BUX than the $186 price for Cold Pursuit. As always, good luck!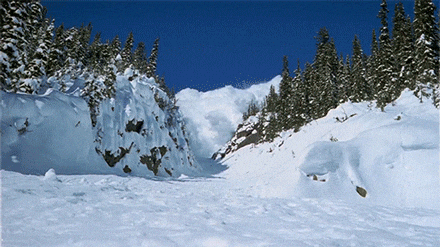 20 Replies
Reply #11

Question-If one of your Hot Takes is wrong do you count your BSA as a loss or are they just random personal thoughts that you throw on these BSA's? I think personally that if any part of your BSA is wrong including your hot takes it should count as a loss. If the BSA is so helpful you should own all parts of the content. If one thing is wrong that should be a big ole "L"

His post, his rules.

How i feel about CP reaching the bar or the PC?

Reply #12

Reply #13


Wow. There's an Atlanta team in the AAF?? I live here and didn't even know that.

Reply #14

BOR and PBO sort of embrace this week's BSA.


They confirm the No BP portion, but leave open the possibility of a backdoor filler play.




Feb 7, 2019, 12:11pm PST

Edited

Reply #15

A well-earned victory lap




Reply #16

@therealkeysersoze Does a QB lose a game just by throwing one INT?
That's not how life works.
Just because one part is wrong doesn't make it all false. I'm not sure if you're new here, but it's pretty clear what the BSA is attempting to do.
There's a lot to criticize about it, but again you completely miss the mark.

Reply #17

Wow. There's an Atlanta team in the AAF?? I live here and didn't even know that.

Yeah, and it makes perfect sense they play in the Braves old stadium.

Reply #18

It appears to be facing market rejection as it appears the trailers were misleading

Reply #19

$10.8 mil estimate for Cold Pursuit actually makes it the "best" value of the new releases this weekend.


HOWEVER, it won't come close to being the BP, and also will not factor into the week 10 PC.


The scorching start to 2019 continues for The BSA!


6 for 6, and a perfect 10 for 10 for Awards Season!




Reply #20

Your hot takes didn't end up so well...
Add Reply