FML Film Night - WEEK 6 - Best Supporting Role!
AWARDS SEASON - WEEK 6 - BEST ACTOR/ACTRESS IN A SUPPORTING ROLE -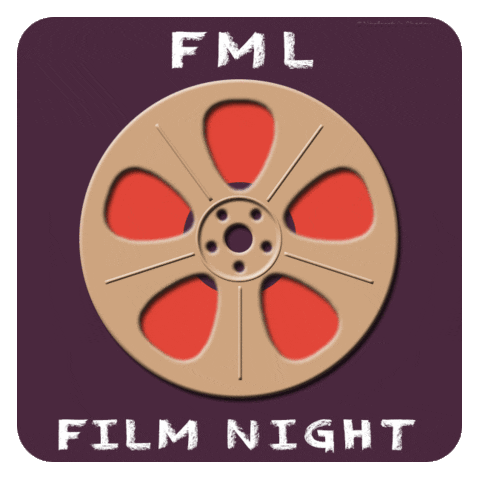 - For This Season:
1) Each week will be a different Oscar category.
2) The lists of past winners from that category will be published each week.
3) For those planning to attend, all you have to do is go through the list, pick out the films that you would like to watch and put them forward as a contender below.
4) This means that each week we already have a set-list of films to choose from.
You just have to highlight which ones you think we should watch.
The full list of weekly themes for this season will be first published in Clever's Seasonal Magazine!
The category up for nomination this week is:
Best Actor/Actress In A Supporting Role
Film Night takes place each Saturday with the room opening at 6:00pm est with the film starting around 6:30pm.
Rabb.it is the streaming site we use. It allows a simultaneous stream and chat.
EVERYONE IS WELCOME at any point during the night. We normally try to watch two films each evening depending on length.

If you have not already, sign-up to the FML Film Night Group
---

Feel free to attend, even if you are late or can only make the second film.
5 Replies
Reply #1

Hackman for Unforgiven
Connery for The Untouchables
Basinger in LA Confidential

Reply #2

Supporting Actor:


James Coburn in Affliction
Michael Caine in Hannah and Her Sisters


Supporting Actress:


Octavia Spencer in The Help
Anna Paquin in The Piano

Jan 10, 2019, 11:48am PST

Reply #3

George Sanders - All About Eve
Tommy Lee Jones - The Fugitive
Robin Williams - Good Will Hunting


Goldie Hawn - Cactus Flower
Geena Davis - The Accidental Tourist
Marissa Tomei - My Cousin Vinny
Judi Dench - Shakespeare in Love
Renee Zelleweger - Cold Mountain


(This is the best I could narrow the list. @nosferatus_shadow Choose whichever to appear on the Saturday poll.)

Reply #4

I totally looked for All About Eve and forgot Sanders won for it. I thought Baxter got Supporting Actress for it, but I was wrong. Been awhile since I've seen it. Great film.

Reply #5

Actor


Frank Sinatra - From Here to Eternity (1953).
Ben Johnson - The Last Picture Show (1971).
Martin Landau - Ed Wood (1994).


Actress


Eva Marie Saint - On the Waterfront (1954).
Judi Dench - Shakespeare in Love (1998).
Cate Blanchett - The Aviator (2004).
Add Reply