BSA Awards Week 6: "The Houdini Of BSA's!"
Good Wednesday all, BS here, with your Awards Week 6 BSA! First, a recap of last week's BSA, which saw Mary Floppins... I mean Poppins Returns continue it's lethargic run (by FML standards). It finished with a larger than expected drop, and was easily passed by Escape Room in straight up box office. Mary Poppins Returns was a poor 3x anchor choice, and also hurt those who chose it as a high end filler play.

The BSA begins 2019 on a good note, while also continuing a strong start to the 2018/2019 Awards Season:

Awards Season: 5 for 5 (100%)
2019: 1 for 1 (100%)

Moving on to week 6, and for me, this week's BSA is an easy one. So, for Awards Week 6, the BSA advises against.....

ESCAPE ROOM
Escape Room had a very nice opening weekend, coming in about 30% higher than where most of the Pro predictors had it ($13-14 mil versus $18.2 mil actual). So, that was a good start for the PG-13 "Horror-lite" movie. However, I expect that it will perform in line with other movies, similar in nature, which opened in this same early January window. Here's why your Cineplex shouldnt' be locked into Escape Room this weekend.

2ND WEEKEND DROP
As has been the case with the early January PG-13 Horror-Lite releases, the 2nd weekend drop is always steep. And, there are varying degrees of how steep the drop is. Here are some comparable movies and their 2nd weekend drops:
2018: Insidious The Last Key - 58%
2016: The Forest - 53%
2015: The Woman In Black 2 - 69%
2014: Paranormal Activity The Marked Ones - 66%

So, you can see two distinct drop ranges. Either in the 50's, or the 60's. One thing to note: the movies which had drops in the 50's had the benefit of their 2nd weekend including Martin Luther King Day as the following Monday. So that helps "insulate" the drop somewhat. The ones that fell 65%+ did not have that luxury. With this weekend not having MLK as the following Monday, Escape Room will not benefit from a "holiday" effect. Still, being as it beat expectations opening weekend, I'm inclined to go with a drop in the realm of those in the 50's....let's say 55-58% drop.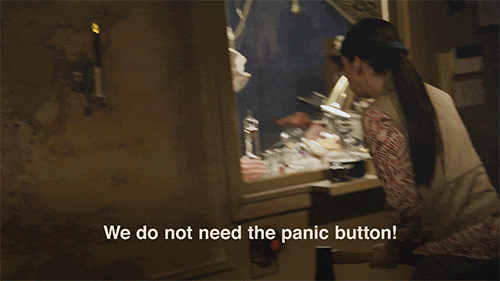 THE 7X ANCHOR OPTION
There are 4 movies on the FML slate which offer the option of being screened 7x as a possible anchor.
Escape Room - $137 FML BUX
On The Basis Of Sex - $135 FML BUX
Mary Poppins Returns - $132 FML BUX
Spiderman Into The Spiderverse - $127 FML BUX

Here's my HOT TAKE for this weekend:

HOT TAKE
Escape Room will be the worst value option, of those 4 movies. In addition, I think the chances are good that Escape Room finishes lower than those other 3 movies in raw box office this weekend. As such, the 7x anchor play is a complete non starter.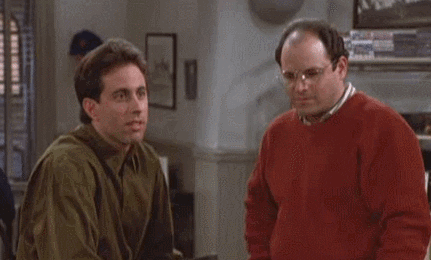 THE GLASS CEILING / BACK TO SCHOOL?
With the arrival of Glass next weekend, will many moviegoers stay at home this weekend? Especially those target demos that would see Escape Room? With the audience being heavy in the 18-24 demo, are many moving back/going back to colleges this weekend? Gut call on my part, but I feel that this plays a factor, and hurts Escape Room.


BOTTOM LINE
Escape Room provided many of us with a nice 4x anchor play to kick off the new year. However, now's the time to solve the puzzle and get the heck out, or risk being left locked out of the week 6 PC. Escape Room will not be the BP, and if it's not going to be BP then there's no way I can see it as a filler option. As always, good luck!
8 Replies
Reply #1

Cuurently, over 1/3 of FMLers need this week's BSA, in order to free themselves from Escape Room!

Reply #2


Does it matter to you that Escape Room has a better Cinemascore than the 4 other films you mentioned? Insidious wasn't too far behind with a B- score but the others were all in the "C" range.

Reply #3


The B cinema score and better than expected opening weekend, is part of why I have it dropping in the mid 50's this weekend, instead of 60%+.

Reply #4

Oh Boy this has potential to backfire.

Reply #5

Its good to see you back in your confident form going all in on one movie and why not to play it.

I feel this is a win this weekend with this BSA.

Reply #6

I tried to find a gif of a layup, but they all look too impressive.

Reply #7

BOR and PBO, though not quite as daring as the BSA, are basically in agreement.


https://pro.boxoffice.com/weekend-forecast-dogs-way-home-basis-sex-replicas-upside/


http://www.boxofficereport.com/predictions/predictions20190109.html


And, we all know that when the BSA, BOR, and PBO are on the same page.....well, @realfakefilms didn't want to post it, so I will!




Reply #8

Oh Boy this has potential to backfire.


Well this is unlikely now with that Upside number but I was going to come back here anyway.





Wed to Weekend multipliers for PG13 trashy January horror puts Escape Room pretty pretty high.
Add Reply