FML's Favorite Films of 2018
Jan 6, 2019, 2:54pm PST
Edited
No, you're not seeing a ghost: it's me, alright.

Now, I know there's been a plethora of new players to join the game in my absence, and most of you probably either don't know me or don't remember me (probably for the better). But some of you dinosaurs do remember me, and I must say that I missed you guys! Even though I burnt out on the game about a year ago, my fond memories and love for this site never died, and I've made sure to pop my head into the Chatter every once in a while just to keep ties and reminisce a bit. I'm happy to see that this community is still thriving, and still serving as a healthy place for film lovers to interact with one another!

But anyways, it doesn't matter who I am--what matters is my plan. You may remember that last year, I did an end of year round-up to figure out the FML community's favorite films of 2017 (links at the bottom of this post). Since I still love creating and reading end of year lists, and it doesn't seem like there are any plans for one as far as I can tell, I'd like to do it again!.....but for 2018 films this time. Not 2017 again. That'd be weird.

If you are so inclined, list your top 5 favorite films of the year (short films and documentaries are welcome). I will allocate 5 points to your #1 film, 4 points to your #2 film, 3 points to your #3 film, 2 points to your #4 film, and 1 point to your #5 film. After all of the voting takes place, I'll tally up all of the points, and calculate FML's collective top 10 films of 2018 (as well as some other stats).

I'll leave the voting open until locktime on Friday, February 1st, so if you've got any movies you still need to catch up on, go for it! You can even put your top 5 for now, and if something sneaks in between now and then, just edit your original post; I won't start counting anything until the first day of February, so just make sure your list is finalized by then. I know that's a good bit of time away, but last year I gave two weeks notice and a good amount people still missed the post, so I'd like to get this going early and try to garner as many votes as possible.

Also, feel free to discuss anything else about the films of 2018 here. Got any honorable mentions? Missed one that you need to catch up with soon? Biggest disappointment or most pleasant surprise? Let's hear 'em! Hope you all had a great year guys, and here's to even better in 2019!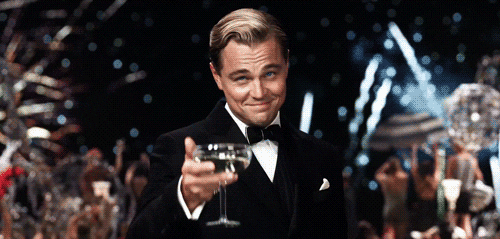 2017 Poll: https://fantasymovieleague.com/chatter/board/group-2/topic/407505
2017 Results: https://fantasymovieleague.com/chatter/board/group-2/topic/414365
36 Replies
Reply #1

Updated Top 5:

First Man
First Reformed
Wildlife
Annihilation
Won't You Be My Neighbor?


Honorable Mentions: You Were Never Really Here, Minding the Gap, If Beale Street Could Talk, Free Solo, Leave No Trace, The Ballad of Buster Scruggs, Blindspotting

Jan 6, 2019, 2:55pm PST

Edited

Reply #2

Bump, I will answer later but it's almost certainly going to include widows.

Reply #3

Infinity War
American Animals
Ready Player One
Mission Impossible Fallout
Won't You Be My Neighbor

Reply #4

Incredibles 2
Blindspotting
BlacKkKlansman
Sorry To Bother You
The Favourite

Reply #5

Widows
The Death of Stalin
Isle of Dogs
Green Book
Hereditary

I keep on shifting them around, but definitely those 5

Reply #6

Annihilation
A Star is Born
Black Panther
Calibre
A Simple Favor

Reply #7

Avengers: Infinity War
A Quiet Place
Won't You Be My Neighbor?
Incredibles 2
Annihilation

Reply #8

I make my High School Data Analysis class play! It's very similar to the Stock Market but with something far more relateable to all! :-)

Reply #9

Paddington 2
Hereditary
Into the Spiderverse
Avengers IF
Bumblebee

Reply #10

1.) Widows
2.) The Rider
3.) A Star is Born
4.) July 22
5.) Mary Poppins Returns
Add Reply